Easter is almost here. That is why I spent last week making cards for this occasion. Since I've been a bit busy lately I've managed to prepare just two of them. It's still better than nothing I guess :)
The first card presents the Easter Bunny (at least I hope it looks like one ;] ). The idea comes from this website: http://www.elainescrafts.com/paper-quilling/quilled-easter-bunny/ I really liked this particular Bunny and I couldn't think of a better way to do one.
I absolutely love pink colour I used here to make roses. At first I didn't like it, but it turned out to mix really well with other colours.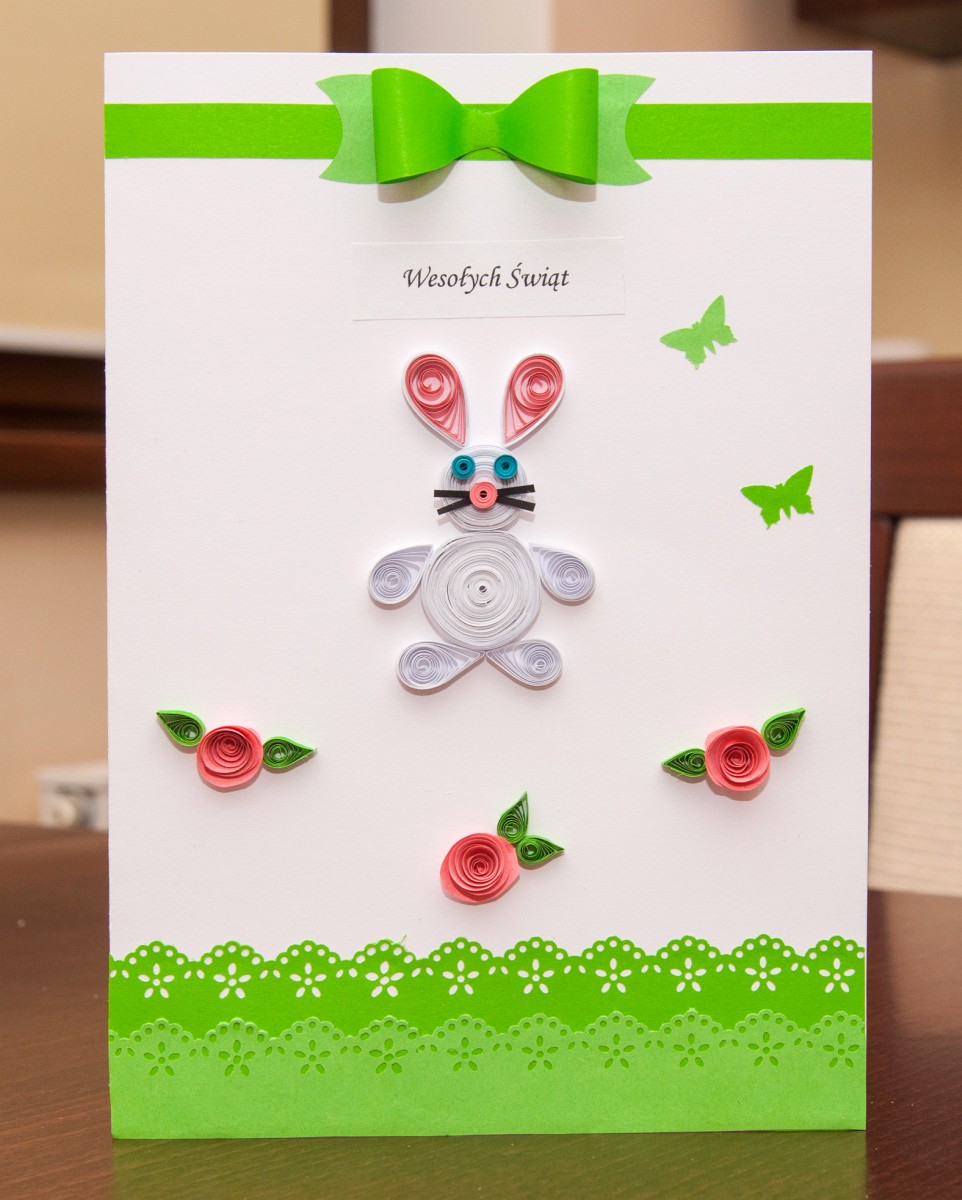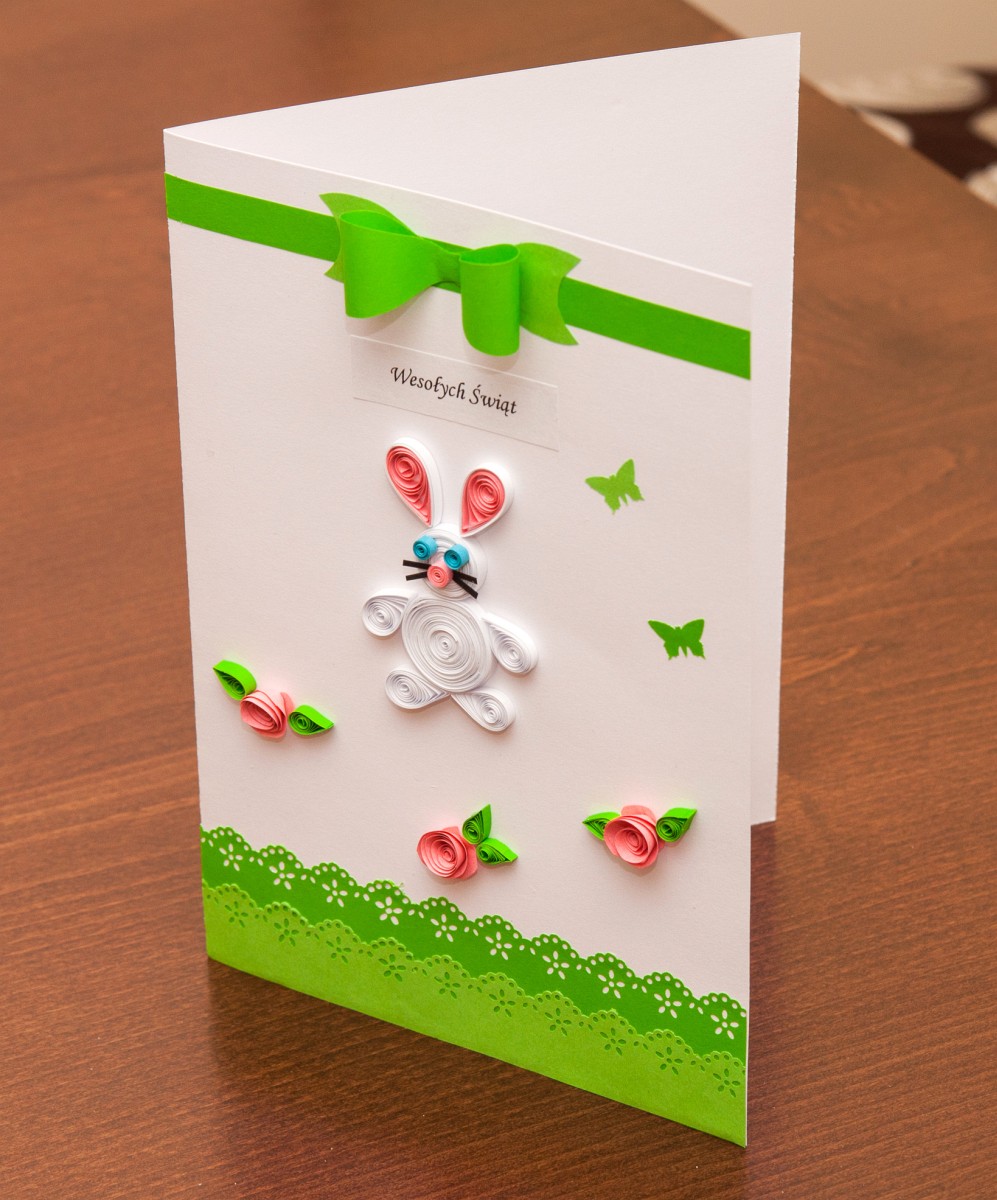 The other card presents an Easter Lamb and some Easter eggs. It looks OK, but I'm not fully satisfied with it. I don't know why, but I think I could have done better.