Hello everyone. :)
Today I would like to share with you a few Christmas cards that I managed to prepare last week.
I must admit that I had trouble with choosing colours. Green and red are definitely the best choice when it comes to Christmas cards, however, I didn't want them to look all the same so I decided to use purple and blue. I'm happy with the purple cards. I think they look quite nice, but I'm not sure about the blue ones. Well, maybe next year I will come up with some better ideas. :)
I also have a surprise for you today. Paper Paradise will celebrate its 1st birthday on December, 21. I prepared a small contest for this occasion. These are the rules:
1. Make a Christmas card presenting Santa Clause. At least one element must be made using quilling technique.
2. Each participant can submit only one Christmas card. Only cards which have not been previously published or submitted for any other contests will be taken into consideration.
3. To enter the contest send an e-mail to kontakt@paper-paradise.com including your name and a link to your Christmas card. If you don't have a blog or a website you can also enter the contest by sending your name and a photo of the card that you would like to submit.
All links and photos will be published at www.paper-paradise.com
4. You can enter the contest until December, 19.
5. The results will be posted on the blog on December, 21.
6. The winner will receive the following prize: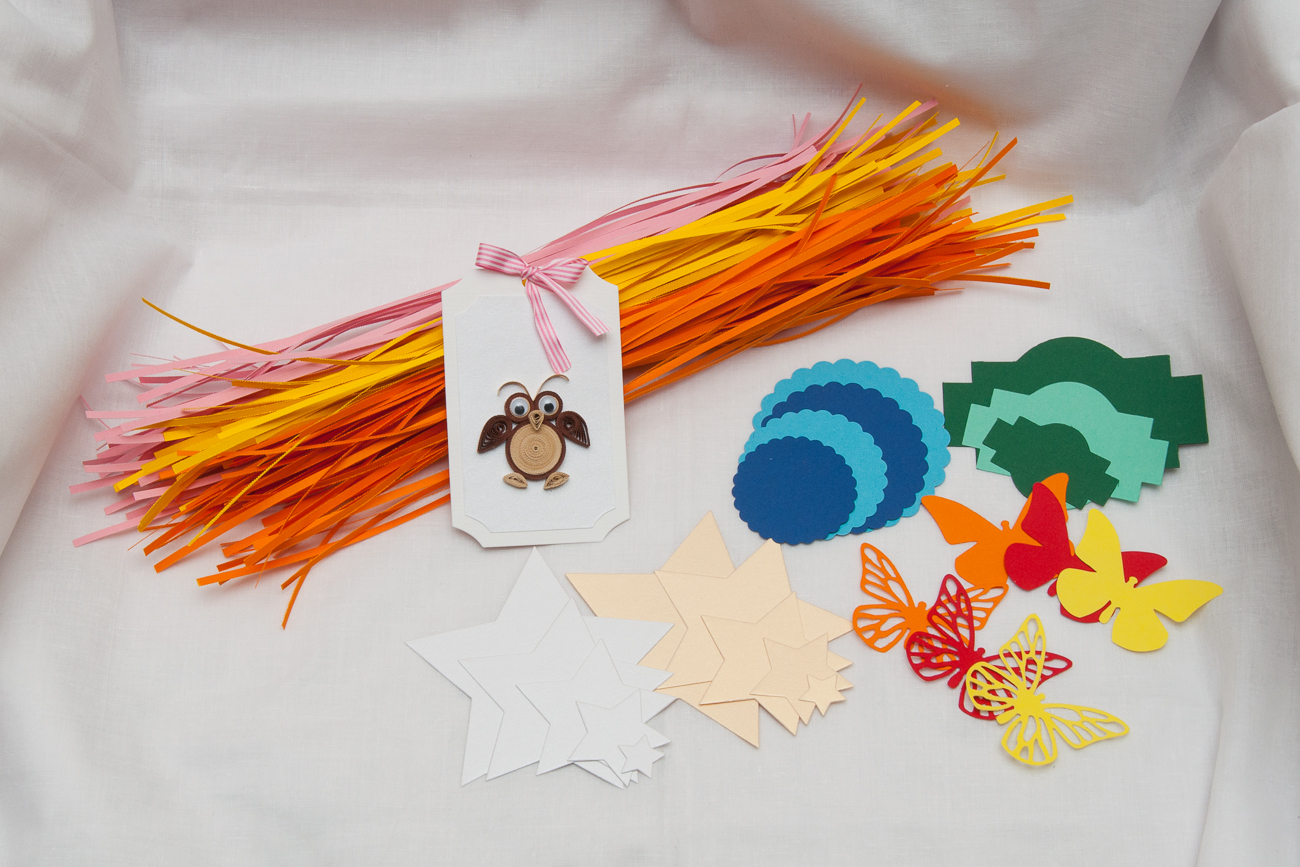 I will also choose two more participants whose blogs/websites will be linked at www.paper-paradise.com for two weeks.
Feel free to write me if you have any questions. :)